Mission Statement
At Jerviss Family Chiropractic, our mission is to educate and adjust as many families as possible toward optimal health, through natural chiropractic care to the glory of God.
Meet Dr. Amanda F. Jerviss, Chiropractor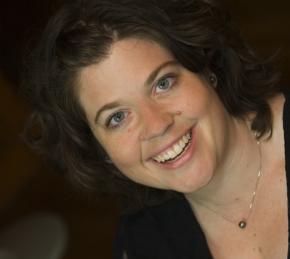 Dr. Jerviss grew up just outside West Liberty, Ohio anand then attended Milligan College in East Tennessee earning a four-year Bible degree with a chemistry minor. After receiving a chiropractic education at Sherman College of Straight Chiropractic in Spartanburg, South Carolina, Dr. Jerviss returned to West Liberty to open her chiropractic office where she practiced for four years. In January, 2006 she opened her office in Seymour after moving to the area with her husband, Aaron.  Because her father is a chiropractor, Dr. Amanda Jerviss understands, and has benefited from, lifetime chiropractic care. From the time she was born through the present she has had regular chiropractic adjustments. Chiropractic offers a much better and healthier way of life. Dr Jerviss is passionate about chiropractic for families, because it truly is the best way to physically help people. Dr Jerviss is a member of the International Chiropractic Pediatric Association (ICPA) and is certified in the Webster Technique for expectant mothers. Stop into the office to meet Dr. Jerviss and find out how your family can benefit from chiropractic care.